Family Fitness of North Muskegon offers a complete cardiovascular training area with treadmills, elliptical trainers, stair climbers, recumbent & upright bikes, and cardio entertainment system.
Cardiovascular exercise is good for improving the function of the cardiovascular system system including your heart, lunges, arteries, and veins.
It is recommended that cardiovascular exercise should be performed a minimum of three times per week for 20 minutes per session.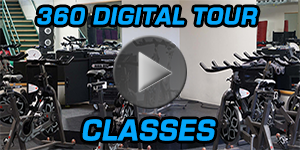 Family Fitness Center offers a 2,500 square foot group exercise studio as well as a complete schedule of trend setting group exercise classes.
Group exercise classes are both fun and enjoyable and each class is taught by a local certified group fitness instructor.
Our schedule includes classes like Boot Camp, Build & Burn, Butts & Guts, Cardio Kickboxing, Cardio Sculpt, Pilates, Step Aerobics, Zumba®, and more. See Schedule
We offer both a co-ed strength training gym and a newly added fitness center exclusively for women.
Our main fitness center areas include selectorized resistance machines, circuit training machines, cable equipment, plate load equipment, functional training equipment, and free weights.
We feature the most recognized and trusted brands like Cybex® Life Fitness®, Nautilus®, Hammer Strength®, and more.
*Local residents, first time visitors, 18 years or older.
We invite you to navigate through our website, register for our 21-Day Free Trial Pass, and visit us very soon!